Aircel One Nation, One Rate Plan Roaming – Accepts our Recommendation Partially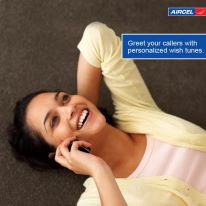 If media reports are to be believed [We've not yet heard directly from Aircel AP Circle], Aircel became the first operator to launch One Nation, One Rate Plan for Roaming customers in Andhra Pradesh Circle. What does Aircel One Nation, One Rate Offer ?
Cost of the Special Roaming Pack is Rs 25
In-line with our recommendation to the TRAI, Aircel has made all On-Net Incoming Calls FREE.
Outgoing Voice Calls will be at the Home circle Rates [1 Paise / Second or whatever your plan is] while roaming in circles where Aircel is present.
Outgoing SMS Tariff is astoundingly high at Rs 1 / SMS [What about SMS pack ?, Awaiting more information on the same] We recommended to the TRAI that this should be the first charge / tariff that the consumers be liberated from


Since the network cost to send / receive a SMS is paltry compared to voice calls, Home Area or Roaming Area for the purpose of SMS, Operators must be made to treat it as Home Area SMS Only including any benefits of a SMS Packs the customer may have availed.

Wireless Data – Home Circle Rates while roaming in areas where Aircel is Avaialble
What is Aircel's Strategy for Offering One Nation, One Rate Plan in Andhra Circle ?
Aircel is the Largest Operator in Andhra Pradesh circle based on the Number of Subscribers at 20 Mn followed by Airtel at 18 Mn. With this move, Aircel will lock its existing customer base to its platform and see very little defection to other service providers.
Aircel has additionally proved the point that it doesn't require any substantial resources / incur costs [Call Termination Costs] to offer roaming in services circles where the company is present. Aircel being a relatively new operator is able to offer services at this cost, thus in our opinion, the incumbents noise of additional cost etc is just to milk more cash from consumers. TRAI must go ahead and enforce our recommendation to make India a healthy Wireless market.