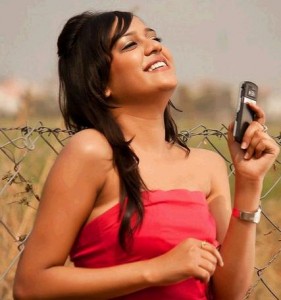 Idea has the highest proportion (of its total subscribers) of rural subscribers at 54% followed by Airtel and Vodafone at 42%. BSNL Cellone, on the other hand, has a much lower percentage at just 35%. Well some of you may not agree, so let us consider it on an absolute basis as well.
As the end of August-2012, Airtel had 186 Mn customers and if 42% of them are from Rural India, the Rural Mobile Subscriber base of Airtel would stand at 78.12 Mn. Similarly, Vodafone and Idea Cellular's mobile subscriber base would stand at 64.26 Mn and 62.1 Mn respectively. All these numbers are higher than BSNL's, which is mere 33 Mn rural cell phone subscribers.
Lower Proportion of BSNL's Rural Subscribers only tells us the inefficiencies of the organization. Despite having the best spectrum in 900MHz spectrum (more efficient v/s1800MHz for coverage) across all its circles coming absolutely FREE, BSNL has been a loser.
High percentage of rural subscribers for Airtel, Idea and Vodafone despite challenges such as – lower quality subscriber and Network Cost could be due to,
Urban Centers getting Saturated and thus in quest for growth Telcos moved to Rural Areas
The first mover advantage is obvious as operator grabs the best quality subscribers in that area
People acquiring subsequent connections take it from where their friends and family have already logged into, for cheaper On-Net calls.
It is also very interesting to know that Circle C Minutes of Usage is at 401 mins [Quarterly] higher than the national average 346 mins and highest amongst all circle categories. Higher usage is likely due to lower fixed-line penetration, which makes mobile the primary communication device thus boosting Minutes of Usage. Also another interesting trend in Indian Telecom market is that GSM Post-paid Subscribers are Rising at the cost of CDMA Operators.