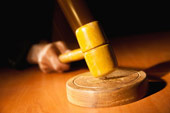 The Scam tainted DoT has finally published Responses to stakeholder Queries on the upcoming Telecom Spectrum Auction in India. This time however, the DoT has been careful not to make this Responses a legally binding document as it was caught on the wrong foot during 3G Spectrum Auction. Here is an excerpt of the issues raised by Operators and New Entrants
Foreign participation
The Government is considering allowing foreign entities to participate in the auctions. FDI shall be subject to laws of India and not the laws of the foreign country / countries.
What about Cancelled Licensees like Idea Cellular, MTS Sistema and Uninor serious about continuing operations?
If operators whose licenses have been cancelled win in the auction, can they be assured of currently allocated 800MHz and 1800 MHz spectrum bands to be re-allotted ? DoT responds Continue reading Spectrum Auction: Foreign Entities Allowed + Cancelled Licenesees May not Get Same Spectrum + DoT Undecided on Many Questions →